#AceNewsReport – Apr.22: A suspected rhino poacher has been killed by an elephant stampede while fleeing from rangers at one of South Africa's most famous parks, authorities said:
'Suspected rhino poacher killed by elephant stampede and another poacher killed and eaten by a lion while trying to kill an elephant in South Africa'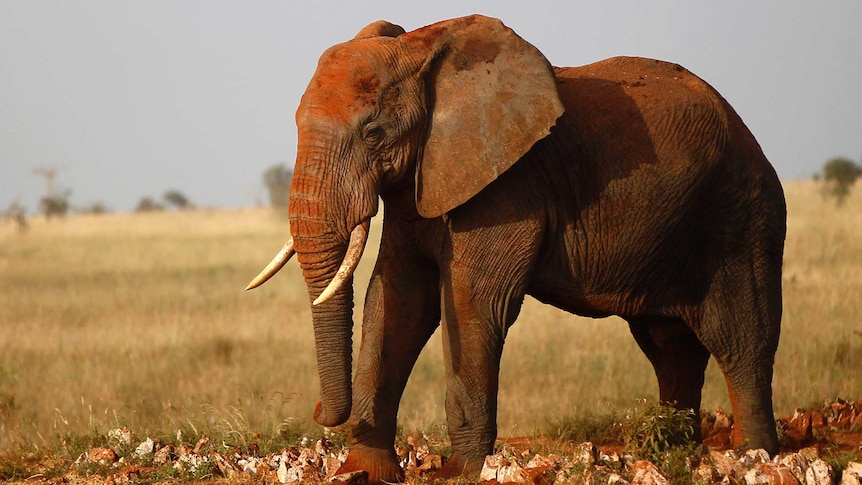 Another man has been arrested, while a third was able to flee, officials at Kruger National Park (KNP) said on the weekend.
The trio of suspected poachers were spotted by rangers, who chased them through the park.
An aviation team and a K9 dog unit were also involved in the pursuit.
The men dropped axes while trying to escape and ran into a herd of breeding elephants, according to authorities.
This led to a stampede, during which one of the men was trampled to death.
"We are proud of the teamwork and dedication of our Rangers Corp, our aviators and the K9 unit," he said.
"It is unfortunate that a life was unnecessarily lost.
"Only through discipline, teamwork and tenacity will we be able to help stem the tide of rhino poaching in KNP."
Rhino poaching is a major problem in game parks across southern Africa.
The horns of rhinos are used in traditional Asian medicines, according to the World Wildlife Fund (WWF).
According to the WWF, poaching surged at the start of the last decade.
The number of rhinos poached in South Africa increased from 13 in 2007 to a 1,215 in 2014, according to the organisation.
Suspected poacher killed by elephant and eaten by lions in South Africa: 'An elephant has killed a suspected poacher and lions have eaten his remains, with a human skull and a pair of pants all that authorities have been able to recover'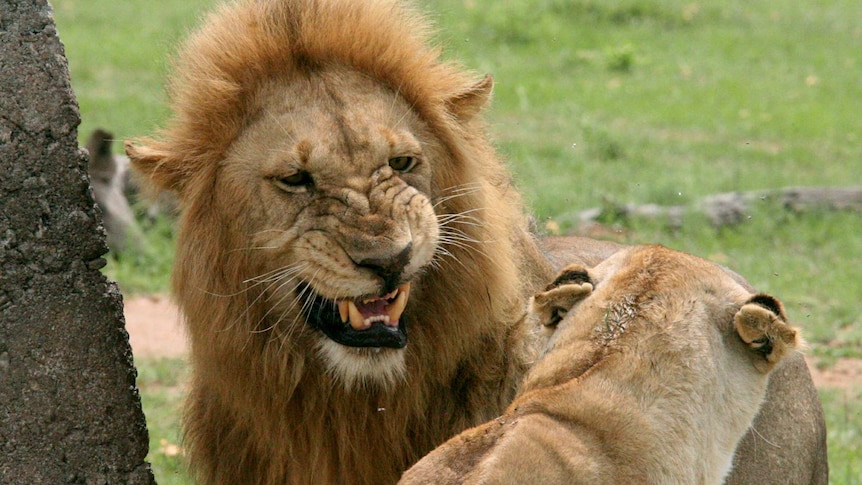 The man and his accomplices entered South Africa's Kruger National Park in order to poach rhinos on April 2, according to South African National Parks.
The family of the man, who is believed to have been trampled to death, contacted rangers who arranged an aerial and foot search the following day and arrested his four accomplices.
However, due to failing light, they were unable to locate the man's body, and with "further information" provided by the suspected poachers, the search continued into Thursday.
"During this search … the remains of a body were discovered," South African National Parks said in a statement.
"Indications found at the scene suggested that a pride of lions had devoured the remains, leaving only a human skull and a pair of pants."
The Kruger National Park, one of Africa's largest game reserves, is renowned for its high density of wild animals, including lions, leopards, rhinos and elephants.
Park managing executive Glenn Phillips warned people against entering the reserve on foot, saying "it holds many dangers and this incident is evidence of that".
"It is very sad to see the daughters of the [deceased] mourning the loss of their father and, worse still, only being able to recover very little of his remains," he said in a statement.
It is not the first time a suspected poacher has fallen victim to their prey in the Kruger National Park.
Last year lions killed and devoured a man believed to have been poaching animals in the park, leaving behind only "his head and some remains".
Elephants in the reserve have also been known to react violently to the presence of humans.
In 2014, footage emerged of an elephant overturning a car, seriously injuring a woman when one of its tusks ripped open her thigh.
The elephant was later put down and was discovered to have been in musth, a condition that usually affects male elephants once a year when testosterone levels, aggression and sexual activity increase.
#AceNewsDesk report …………Published: Apr.22: 2021:
Editor says #AceNewsDesk reports by https://t.me/acenewsdaily and all our posts, also links can be found at here for Twitter and Live Feeds https://acenewsroom.wordpress.com/ and thanks for following as always appreciate every like, reblog or retweet and free help and guidance tips on your PC software or need help & guidance from our experts AcePCHelp.WordPress.Com