Animal Symbols for Soulmates. . .

Looking for symbols for soulmates and twin flames… these animals that mate for life make perfect symbols for soulmates. By working with the energies of these animals you can send out the frequency to your mate by wearing a talisman (example of a talisman: jewelry with the image of the animal carved into the design), or by having pictures of these animals in your home or on your desk as reminders, or even in your magical spells – just use your imagination and engage the attraction factor., let the animals do their magic!

Thirty Three Animals That Mate for Life Long Love we should be more like these animals in our everyday life and how God made creation says Kindness & Love X ❤️
Animals that mate for life. . ..
Despite all doubt, yes it is possible… some animals do mate for life! And these daring and darling animals are symbols of love eternal and lifetime commitment. Love is in the air and these animals symbolize making it through the rough patches, sticking together and they can inspire us to believe in and stay true to everlasting love, the promise of soulmates and being "all in" for the long haul.
Love in the Animal Kingdom
Love is alive and thriving in the animal kingdom, and some of our most beloved animals are devoted to just one partner.
90% of all birds mate for life, staying with their partners until death, while only a small percentage of mammals mate for life.
I've often wondered about the Lobster… since the reference in the Friends episode referring to finding your Lobster, the one that you will be with for life. Turns out, that Lobsters do not actually mate for life.
The relationships in the animal kingdom are very complex, and mating for life in the animal kingdom does not necessarily mean monogamy… some have been known to have a wandering eye and even have secret liaisons, yet they do return to their mates. And similar to us, many of these animals are very possessive and jealous, even fighting off the competition.
Animal Symbols of Love ~
A list of some of the animals that do mate for life:
Albatross, Bald Eagles, Barn Owls, Beavers, Black Vultures, Condors, Coyotes, Cranes, Crows, Foxes, French Angel Fish, Geese, Gibbons, Golden Eagle, Love Birds, Macaw, Orca ~ Killer Whales, Otters, Penguins, Pigeons, Prairie Voles, Quaker Parrot, Red Tailed Hawks, Sea Horses, Swans, Titi Monkeys, Whooping Crane, Jackals, Wolves… and even some insects and bugs mate for life, such as the termite.


What's Your Spirit Animal ?
click here ~> Take the Quiz to find out!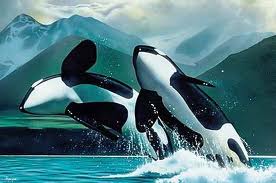 Orcas ~ Symbol of the Cosmic Journeys of Soulmates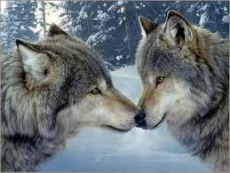 Wolves ~
Alpha Male and Alpha Female lead the pack, loyal to each other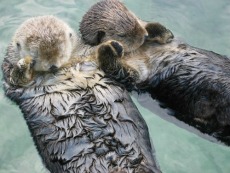 Otters ~
Otters hold hands while sleeping as not to drift apart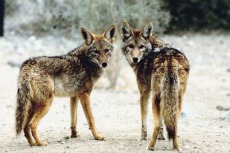 Coyotes ~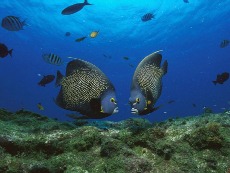 French Angel Fish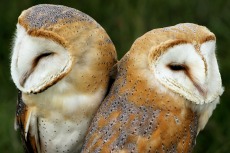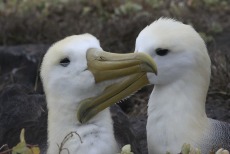 Albatross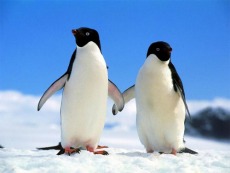 Penguins ~
The male Penguin searches the beach for the perfect pebble to deliver to his favorite female, as a proclamation of love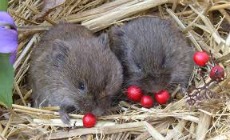 Prairie Voles ~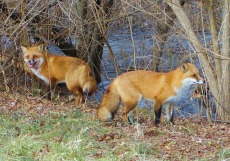 Red Fox ~ The male returns to the Vixen year after year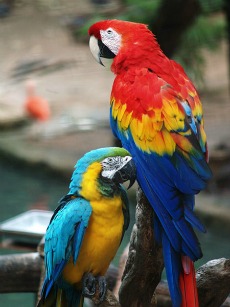 Macaw ~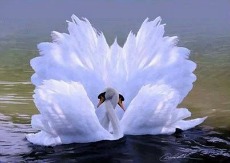 Swans ~
Elegant symbols of enduring love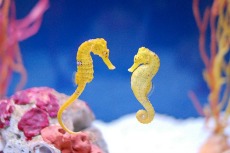 Seahorse ~
The Seahorse swims with tails wrapped around each other to stay together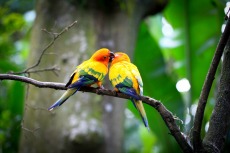 Lovebirds ~
Sweet symbols of love and togetherness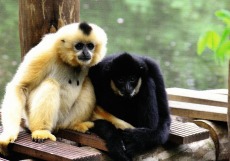 Gibbons ~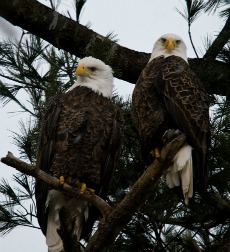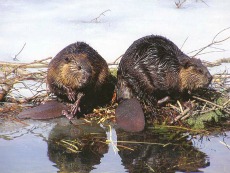 Beavers ~ build their love nest under the water, keeping a stock of food right out the front door ~ they work together and never give up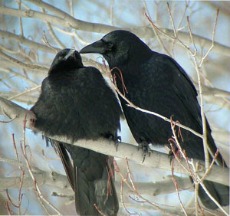 Crows ~ Bring messages of the magic essence of love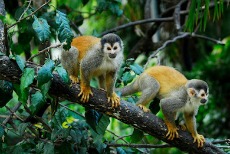 Titi Monkeys ~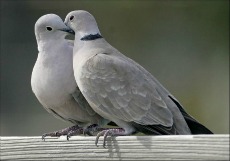 Turtle Doves ~ their love vibrates with the energy of inner peace – they have found the one that compliments them
Published: Mar.13: 2021:
Editor says #AceNewsDesk reports by https://t.me/acenewsdaily and all our posts, also links can be found at here for Twitter and Live Feeds https://acenewsroom.wordpress.com/ and thanks for following as always appreciate every like, reblog or retweet and free help and guidance tips on your PC software or need help & guidance from our experts AcePCHelp.WordPress.Com