#AceNewsReport – Apr.29: The vision of the incident and some explicit pictures were aired on Channel 10, after being provided by a Canberra man who does not work at Parliament House:
Parliament House staffer sacked over desk masturbation scandal makes report to police: A former Morrison government staff member who was sacked for masturbating on the desk of a female MP has made a report to police, alleging he was the victim of revenge porn.
updated 2m ago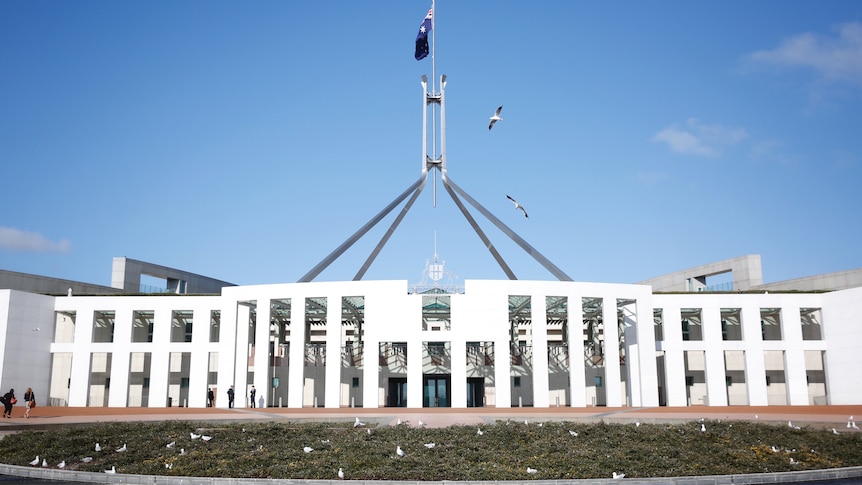 MPs and friends of the former staffer said they were shocked by the incident, however, they have long regarded the sharing of the video and pictures as image-based abuse, commonly referred to as revenge porn.
The Canberra man and the former staffer met on gay dating app Grindr nearly a decade ago. Both were involved in sex acts in parliament.
In a statement to the ABC, ACT police confirmed they received a report on March 30.
"At this time, officers are engaging with a complainant and completing an assessment of the report," the statement said.
A report is different to a formal complaint, which is usually what is required to begin a full investigation or the seizing of evidence.
Multiple sources within the federal government have told the ABC the sacked staffer remains very loyal to the Coalition and does not want the issue in the media or further controversy.
They say they are worried about his mental health, describing him as being in a "very dark place".
"I'm so proud of him for having the courage to do this, to even speak to police," Liberal backbencher Warren Entsch, who once employed the staffer, said.
"I hope this one day might mean he can get a job in politics back."
"I'm really worried about this whole episode. To me this whole incident and the way it has been portrayed amounts to gay bashing. I think this would be treated differently by everyone if men and women were doing this."
"This guy is such a caring, hard working, kind young fellow. He did a stupid thing but he's not a public figure, there's no need to persecute him forever."
The Canberra man has always denied the incident amounted to revenge porn and said he was only motivated to share what he knew to improve the workplace culture in Parliament House.
Six men accused of sex acts in Parliament House
Independent investigators are currently looking into the allegations, as part of a Department of Finance workplace investigation.
Six men have now been formally accused of taking part in sex acts. Two are current Coalition staff members, two are former staff members, including the man who was sacked, and two others are not involved in politics.
The Canberra man has now provided written evidence to the investigators, describing videos, pictures and messages.The government's response to the landmark report includes several positive measures. But does it go far enough?The government's response to Kate Jenkins' landmark report on sexual harassment in the workplace includes several positive measures. But does it go far enough?
Earlier this month he told the ABC: "Whilst I am not sure if all the people named in texts, pictures etc are aware that they were placed in compromising positions, that will be for the inquiry to determine."
The case has also triggered scrutiny of openly gay staff members in the Coalition government.
Some men have told the ABC they feel the unresolved allegations have put several people under an unfair cloud of suspicion.
In the hours and days after the desk masturbation video emerged, several ministers expressed their fury.
Finance Minister Simon Birmingham warned anyone found to have committed lewd acts would be sacked.
"The actions of these individuals show a staggering disrespect for the people who work in Parliament and for the ideals the Parliament is supposed to represent," he said.
However, after some of the men alleged to have been involved in sexual acts denied the allegations, the government has appeared to be much more cautious in its public comments.
#AceNewsDesk report ……….Published: Apr.29: 2021:
Editor says #AceNewsDesk reports by https://t.me/acenewsdaily and all our posts, also links can be found at here for Twitter and Live Feeds https://acenewsroom.wordpress.com/ and thanks for following as always appreciate every like, reblog or retweet and free help and guidance tips on your PC software or need help & guidance from our experts AcePCHelp.WordPress.Com